---

This site is presented by the 'Foolish Prankster'
---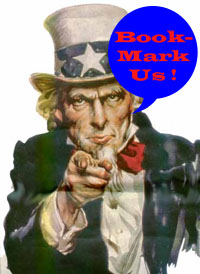 I Want You ! To get information on Sixties Culture, Sixties Literature, Sixties Music, Sixties Photos and Sixties People.
---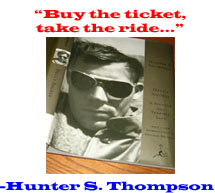 Thompson is recognized as the creator of 'Gonzo Journalism'. A style in which the writer involves himself in the story, and ultimately makes himself the main character in the story. Thompson wrote for Rolling Stone Magazine, and authored 'Fear and Loathing in Las Vegas' as well as many other books. (Thompson was a Sixties Literature 'laureate')
---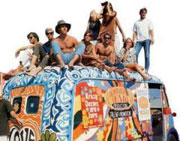 Hippies on a bus............ 'oh wow man'
---
Sixties People, some were dopes that smoked dope.I think it was Ken Kesey that said, 'there is a difference between enlightenment and irresponsibility'. He said this after he let a few 'heads' crash at his farm, and they accidentally burned down his barn. (Kesey was a Sixties Literature 'laureate') Kesey's first novel was One Flew Over the Cuckoo's Nest.
---
Search Engine Optimization and SEO Tools

The Sixties - The 60s
A defining period in America's past,the Sixties wrought a generation and shaped a political environment that can still be seen today. The chronicle of the Sixties is fraught with images of lurid cultural change, political assassinations , unprecedented musical expression, and a nation divided by war. Sixties Literature laureate, Hunter S Thompson said,'When the going gets weird, The Weird Turned Pro'. (he was right)
Enjoy classic sixties style with BeanBagBoss.com.
---
Merry Pranksters - 'Stage Chaos'
Zane Kesey, Ken Kesey's son, had my 'Stage Chaos' video yanked from You Tube because of a copyright claim by Key-Z Productions. FYI, I wasn't making any money off it, and I could have added a link to his website, but no 'heads up', it's GONE. Ok, now I have 'Living With the Dead' by Rock Scully, give it a listen.

br>

Hey Rock ! I'm just helping you sell your book !



---
Sixties Photos
Photos from 'The Sixties' capture it all. Famed photographer, 'Robert Altman', Poster Artists, 'Mouse and Kelley', and Cartoonist, 'R Crumb' provide eccentric images that visually stamp the decade.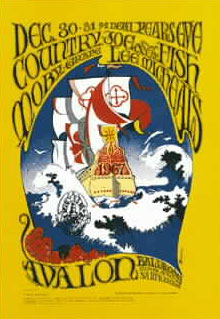 Click on Poster to see the Stanley Mouse & Alton Kelly gallery
---
Awesome stuff !!! 'Flickback Media' has some very cool nostalgic stuff from The Sixties. Click on banner below. (their stuff is hot, but it won't burn u)
---
(still) Under Construction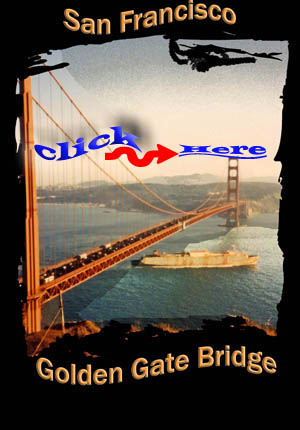 This website was 'hand coded' in Notepad by:

---
'A Virtual Tour' Of San Francisco


Google Maps has a new feature in addition to their Satellite and 3D building imagery. It's called 'Street View', and it being showcased in the San Francisco Bay area. You can virtually go 'Sightseeing' thru the city viewing images of the places you may want to see if your planning a trip to San Francisco. Here's a list of place's of interest that were notable in the sixties.

710 Ashbury(Grateful Dead House)
2400 Fulton St(Jefferson Airplane House)
Golden Gate Park(many events held here)
1805 Geary Blvd (The Fillmore Auditorium)
North Beach(Popular 'Hangout' for Beats and Hipsters)
---
60's Audio 'Blurb'


If you went to a Fleetwood Mac concert nowadays, tickets would cost $50 and up, right? Well, way back when, in 'The Sixties', you could see Fleetwood Mac, the Grateful Dead, and the Jefferson Airplane for only $2.50. This would include all 3 bands playing on the same bill ! Listen to this radio commercial for The 'Carousel Ballroom' in San Francisco that hosted the concert sometime in the late 60's.




Come Shop at the World's Largest Music Gear Company!
---
'Bill Graham Presents' is alive and well at 'Wolfgangs Vault'. Download /Listen to Live Concerts from The Sixties. Lots Vintage Memorabilia, go take a look see.
Wolfgang's Vault
---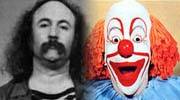 Will the 'real' David Crosby, please stand up.....
---
('Click Here'...Ken Kesey gets down and dirty..)
---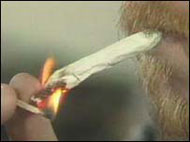 Mary Wanna !(Weed,Dope, Boo...)
The Sixties
Sixties Music